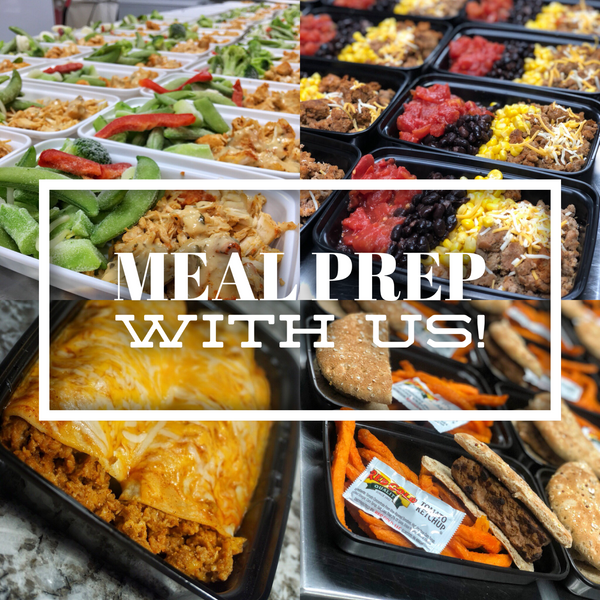 Lets Get YOU FIT!
Tired of not being able to reach your desired weight loss goals? Our meal prepping is a smart, easy an affordable way to not only reach those goals, but blow them away with our CLEAN & HEALTHY MEALS! We have a wide selection of healthy pre-prepared portion controlled foods that are extremely appetizing and fulfilling.
Meals prepared on demand
No time waisted! We start preparing each and every meal as soon as your order is placed.
Healthy food with a taste!
Dont substitute healthy food for good taste! Instead do both. Our meals are cooked every day, with high quality low sodium ingredients, so that your don't have to sacrifice the taste.
Order and Pick up information
Order and pick up
Your order must be place no later than MIDNIGHT on TUESDAY. This will place & CONFIRM your order to be ready for pick up on SUNDAY. You WILL NOT receive a confirmation email. If you are wanting confirmation please feel free to Text/Call Jacob at 337-652-9944. Our locations will be displayed upon checkout and can also be found at the bottom of the page.
Pickup hours for Sundays
Maurice: 11-4pm
Youngsville 11-2pm.
Unless otherwise notified.
If your order is placed any later than posted above. Your order will be accepted for the following week.
***If you so happen to choose the wrong pickup location. it is your responsibility to pick up your meals from whichever you order from. 
HEAD QUATER LOCATION AND HOURS
9611 Maurice avenue 
Maurice, Louisiana
Mon - Fri, 9am - 7pm
Saturday, 10am - 5pm
Sunday, 11am - 4pm
YOUNGSVILLE PICKUP ADDRESS
3903 VEROT SCHOOL ROAD, YOUNGSVILLE LA 70592
WHITE food/freezer trailer